Beacon Centre announces support for Eastbourne Rowing Club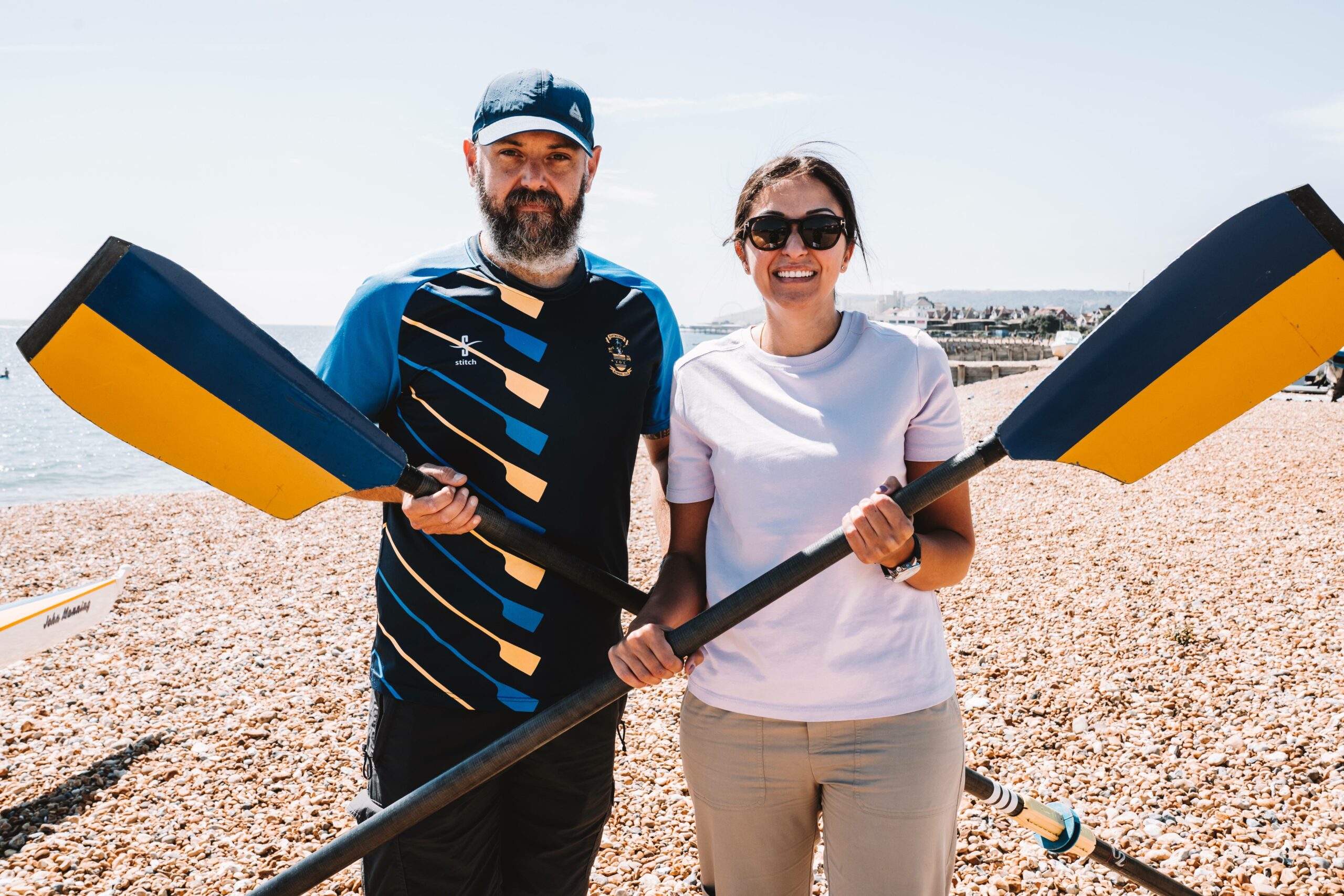 The Beacon Centre in Eastbourne is forging closer links with Eastbourne Rowing Club as part of its social value work to support different sectors and age groups in the town.
It has welcomed the club into its Gather shop unit to promote the sport to a wider audience and has sponsored a trophy at the recent Eastbourne Regatta awards ceremony. The Beacon sponsored the Women's Double Sculls.
General Manager Mark Powell said: "We are always looking for innovative ways to support our local community groups, and we were delighted to come to the assistance of the Eastbourne Rowing Club in raising their profile with shoppers and visitors.
"The Club has been going for over 150 years and is firmly rooted in the history of the town," Mark continued. "It's great to help them fly the flag and we are delighted to play a small part in their continuing success story."
The club coaches members in all rowing disciplines, from complete novices to experienced rowers, in junior through to senior age groups. It uses training plans and the camaraderie and support of fellow members to build confidence and provide life skills that can be employed away from the club, and skills that will bring enjoyment on the water throughout its members lives.
Chairman Gary Hammond said the club had been hit hard by Covid and lockdown and membership dipped. "It was a tough couple of years, but I am pleased to say we have come out the other end and the outlook for us is much brighter.
"We are very grateful to The Beacon for letting us use the Gather unit and for sponsoring one of our races," Gary said. "It really does help us in so many ways."
The club has an open-door policy and people interested in finding out more are welcome to pop into the club's premises on Royal Parade, a 10-minute walk east of Eastbourne Pier. More information on the club is available at secretary@eastbournerc.co.uk