Recycle your empty bottles with The Perfume Shop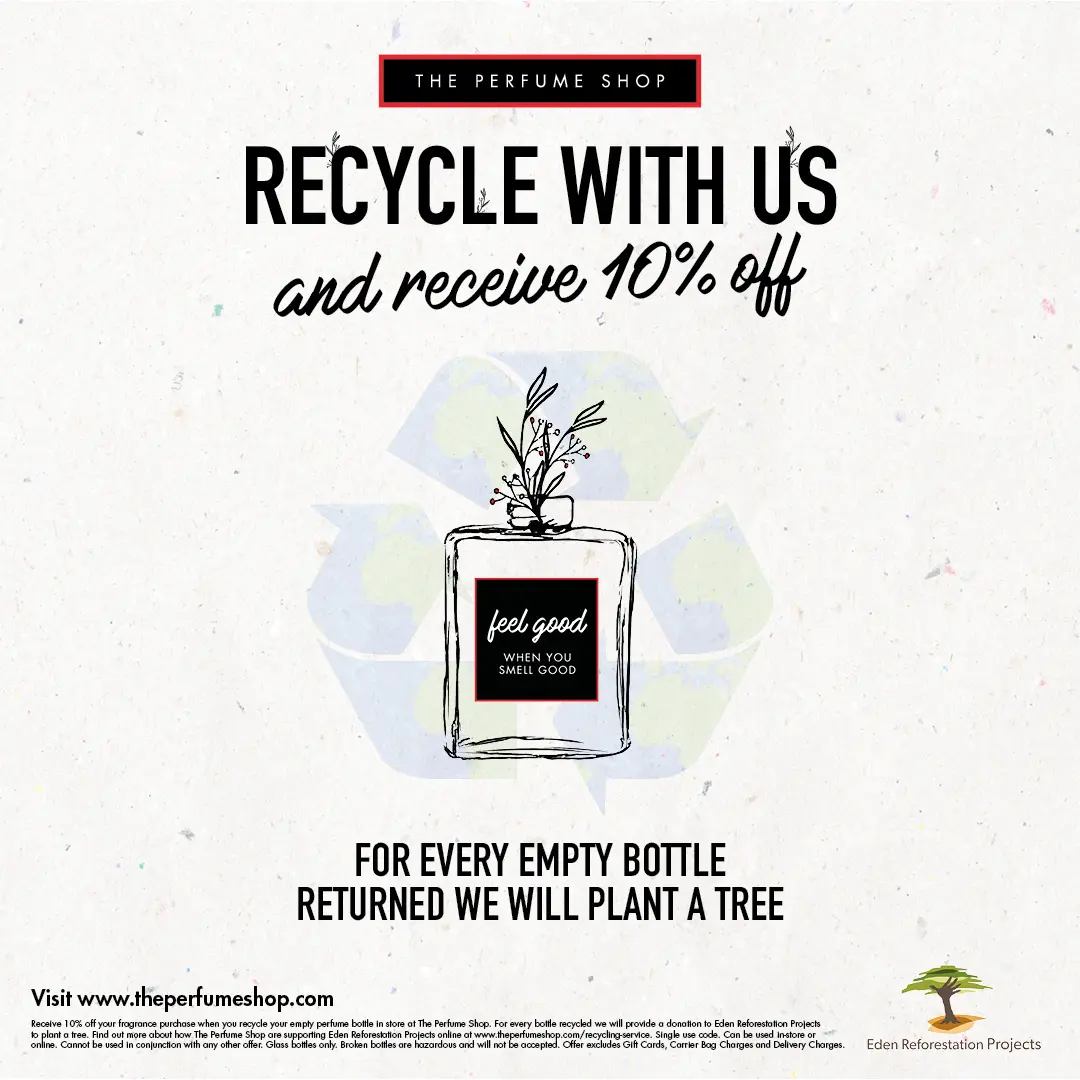 As the old saying goes, all good things must come to an end! So, when you enjoy the last few sprays of your favourite fragrance, what do you do with your empty bottle? Instead of letting it gather dust on your dressing table or sending it to a landfill with your household waste, you can now bring it back in-store and we'll recycle it for you, for free!
As a big thank you to you for recycling your bottles through our scheme, we'll give you 10% off your next purchase in-store or online.
Learn more about it here:
https://www.theperfumeshop.com/blog/lifestyle/how-you-can-recycle-perfume-bottles/