The Beacon opens doors to artists as Turner Prize approaches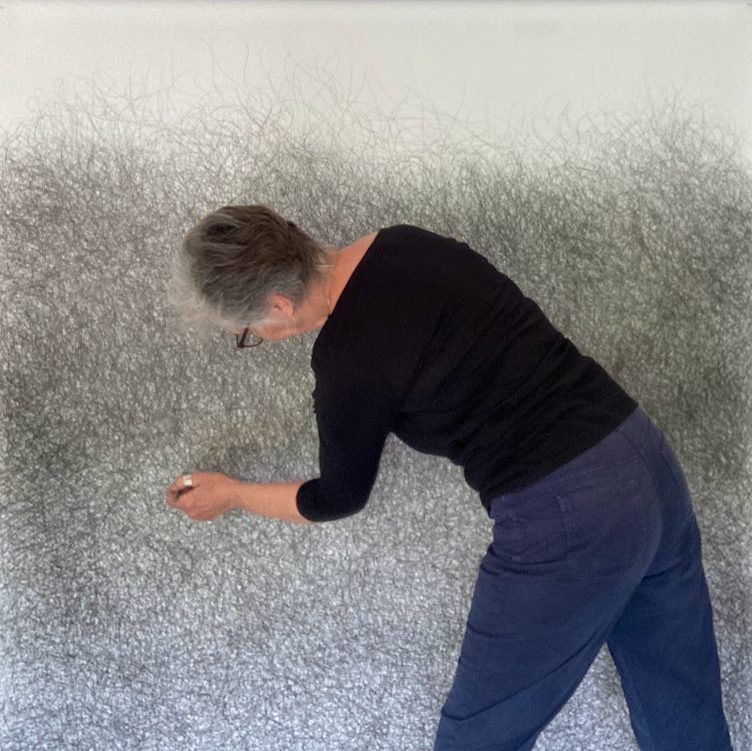 Eastbourne artist Judith Alder will be celebrating the arrival of the prestigious Turner Prize award ceremony in town with her own exhibition at The Beacon.
Running from September 29 through to November 11, her Vital Signs installation is a showcase of her drawings, sculptures, videos and photos. The exhibition will see a mix of science fact, science fiction, and Judith's take on some of life's big questions such as where do we come from, what are we made of, and her view of life in the 21st century.
Judith works across a range of media and processes. Central to her work is a fascination with biology, physics and the history of scientific endeavour and science fiction.
While at the exhibition, Judith will be working in a unit opposite New Look . She will be inviting visitors to have their outline drawn, which will form the basis of a new project of life-size figure drawings. Judith's recent large-scale drawing, 'Field', has been shortlisted for the prestigious Trinity Buoy Wharf Drawing Prize and will be part of an exhibition of shortlisted works which launches on 27 September in London and tours to venues across the UK.
"I am delighted to be able to put on this exhibition at The Beacon and to show my work to new audiences," Judith explained. "The works will include a wide range of pieces that I have completed over the last six years. I hope they prompt questions from visitors, which I will do my best to answer!"
The unit will open Wednesday to Saturday from 10.30am – 5pm.
The Turner Prize award ceremony comes to town on December 5 and the growing Eastbourne arts community is getting ready for a big welcome.
It will bring new audiences to the town and will help build on Eastbourne's cultural and artistic heritage.
The Beacon is keen to play a central role in the run-up to the event and is keen for local artists to display their works within the shopping centre.
The Beacon community manager Hend Moussa said she was delighted to be supporting Judith and bringing her vision to light for people to enjoy and be inspired by.
"The Turner Prize coming to Eastbourne is a huge honour for the town and I'm pleased we can showcase some of the talented artists we've been working with throughout the year," Hend Said.
''The Judith Alder exhibition takes up residency in the shopping centre extension between The Gift Company & Sketchers during October and November, but look out for many others."
Find out more about Judith's work here.